| Specifications | Imperial | Metric |
| --- | --- | --- |
| Capacity 9" Rubber | 630 cu ft | 18 m3 |
| Total Width | 92 in | 233 cm |
| Total Length | 292 in | 742 cm |
| Total Height | 98 in | 250 cm |
| Loading Height | 92 in | 234 cm |
| Chute Height | 17.25 in | 44 cm |
Model Descriptions
Auger Thickness (Optional 3/4")
1/2"
Floor Thickness
3/4"
2-Speed Gearbox
Standard
Max lbs of Feed in Mixer
11,340 lbs
Magnets
Optional
Hydraulic Power Pack
Yes
Drive Systems and Electrical Requirements
Drive Style
Electrical Required
Direct, 50hp
240V single phase, 225A
480V three phase, 80A
600V three phase, 60A
Direct, 60hp
480V three phase, 90A
600V three phase, 70A
FEATURES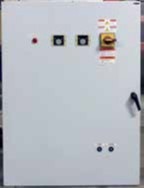 ELECTRONIC CONTROLS
The mixers are able to run at a reduced constant RPM using electronic controls.
Variable Speed Drive
Speed up
Reverse
Slow down
Remote Door Controls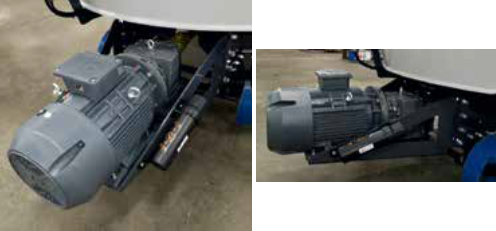 DRIVELINE
To transfer electronic power to the mixer there are a variety of ways to use a single motor or motors together.
Drives offered:
Belt Drives
Direct Drives
PTO Drive
2 Speed Gear Box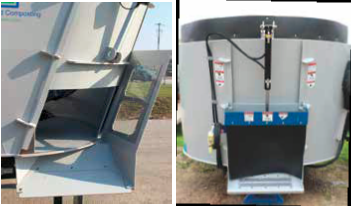 DOORS
There are two door options available for the stationary mixer. Each stationary mixer can be customized and multiple door options are available on a single unit.
Placement options: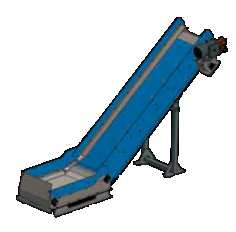 CONVEYOR
Conveyors for the stationary mixer come in 3 size options and are built for long life and dependability using the heaviest cast chain in the industry.
Available sizes: Bases 4'-4.5'-5'-6', Wing 9'-10'
Option to upgrade to stainless rails available
Powered by Electronic 3 HP Motor
Disclaimer
Price, payments and models featured throughout may vary by dealer. Some restrictions apply. Offers are subject to change, cancellation or extension at any time without notice or obligation. For all offers: taxes, applicable fees (including, but not limited to, governmental environmental fees, administration fees, set-up fees, dealer fees, and delivery fees), insurance and registration are extra. Specifications, features, illustrations and equipment shown online are based on the latest available information at the time of publication. Although descriptions are believed to be correct, accuracy cannot be guaranteed. We reserve the right to make changes at any time without notice or obligation, specifications, accessories, materials, models, prices, payments, and other information.
Looking for more inventory? Try our Avenue Machinery Locations
New Equipment
Pre Owned Equipment