| Specifications | Imperial | Metric |
| --- | --- | --- |
| Capacity 9" Rubber | 630 cu ft | 18 m3 |
| Total Width | 92 in | 198 cm |
| Total Length | 312 in | 696 cm |
| Empty Weight | 15,334 lbs | 6,955 kg |
Truck Requirements
HP
325 - 350
Front Axle
16,000 lbs
Rear Axle
40,000 lbs
Preferred Transmission
Allison 3500RDS
Cab to Axle (A)
150"
End of Frame (B)
84"
Overall Height (C)
118"
Approximate Overall Height w/rubber (D)
124"
Conveyor Clearance (E)
44"
Corner Door
25"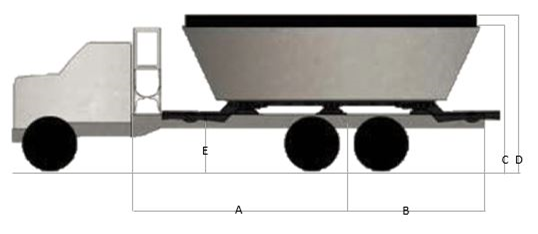 FEATURES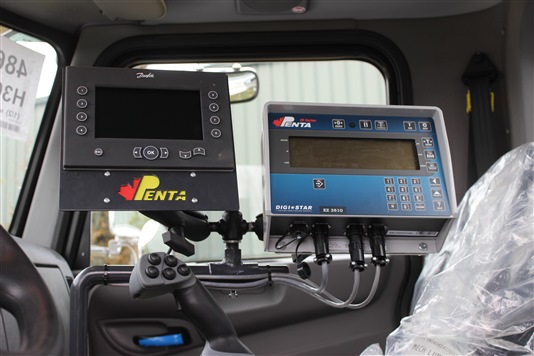 CONTROLS
Digital Screen
Joystick
Oil Temperature Monitor
Oil Pressure Monitor
Optional Cameras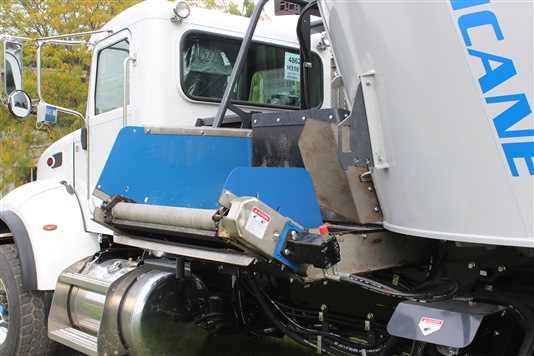 CONVEYOR
Conveyors are configured to match the individual needs of the operator.
Dog Leg System
Slide Out Conveyors
Designed to be Grain Ration Ready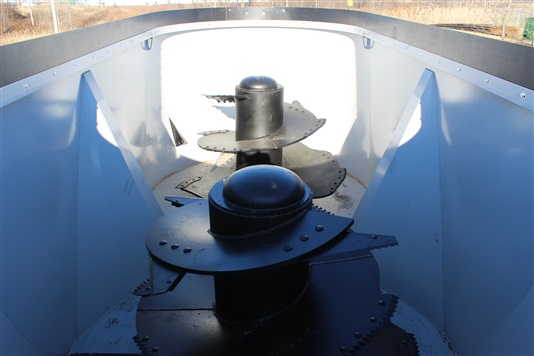 TUB & AUGER
The angled curve of the tub and baffles are designed to work with our Hurricane augers for the best mix possible and provides easy clean out.
Stainless Steel Tub Liner included in the truck mount mixers increases the longevity of the life of the tub
Massive front and rear material doors increase efficiency in unloading and clean out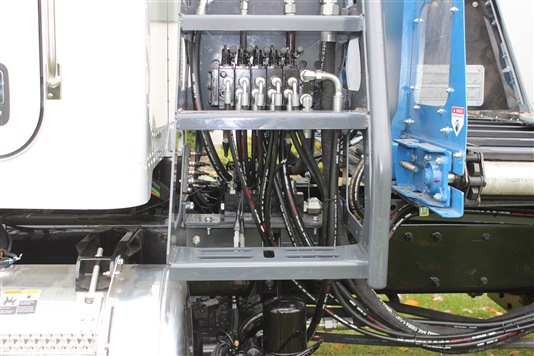 DRIVE SYSTEM
Hydraulic Pumps
Poclain Wheel Motors
Hoses
Oil Reservoir
Valve Blocks
Mechanical Truck Mount available for models 4130 and 5030
Disclaimer
Price, payments and models featured throughout may vary by dealer. Some restrictions apply. Offers are subject to change, cancellation or extension at any time without notice or obligation. For all offers: taxes, applicable fees (including, but not limited to, governmental environmental fees, administration fees, set-up fees, dealer fees, and delivery fees), insurance and registration are extra. Specifications, features, illustrations and equipment shown online are based on the latest available information at the time of publication. Although descriptions are believed to be correct, accuracy cannot be guaranteed. We reserve the right to make changes at any time without notice or obligation, specifications, accessories, materials, models, prices, payments, and other information.
Looking for more inventory? Try our Avenue Machinery Locations
New Equipment
Pre Owned Equipment